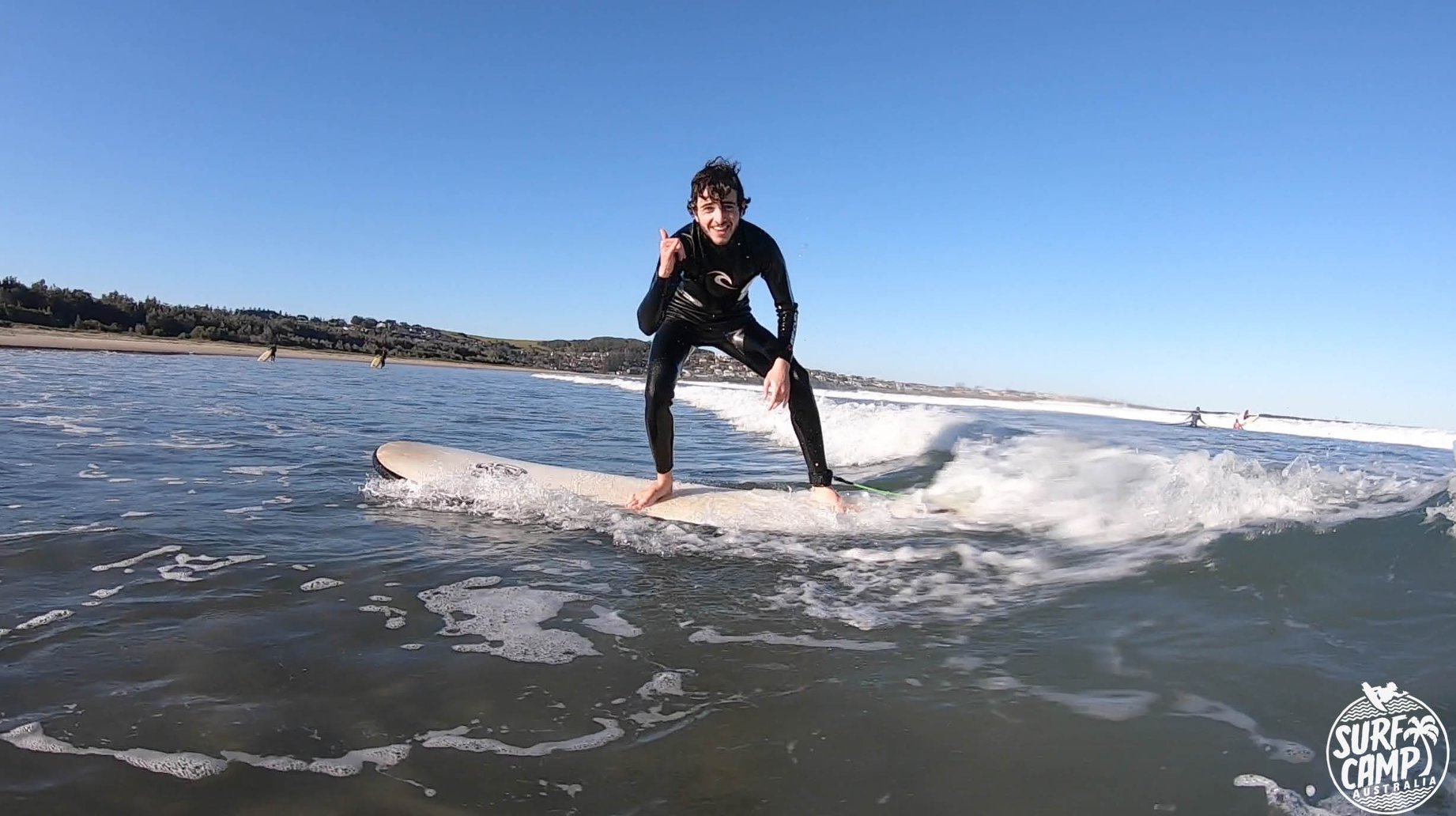 12 Aug

My Experience at Surf Camp Australia – Luis Javier
My Experience at Surf Camp Australia
If you're looking for a way to experience the ocean, the waves, and the unique lifestyle behind it, then surfing is for you! I spent the last week learning to surf at Surf Camp Australia, it was the first time I've had the chance to enjoy surfing the waves and experience the incredible culture that surf has behind it. Not only did I learn an astounding amount of things, but I also had an unbelievable amount of fun doing so, I took the plan the "The Experience", which is a 3-day getaway with non-stop surfing, delicious food, and cozy rooms with all the space you could ask for.
Surf Camp is very popular at the English school were i'm currently at, the name of the company is EF, and almost everyone that studies there have at least gone to Surf Camp once, so I had to try it out myself .If you are in Sydney, you have most than likely heard about surfing and the culture behind it, which is why if you are visiting Sydney you should feel the joy of riding the waves at least once, it's incredible.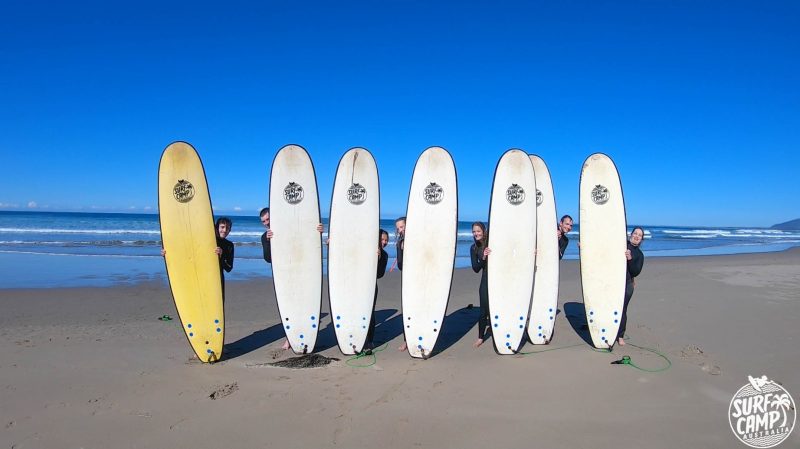 The moment we arrived at surf camp we were greeted by the instructors, which where all more than friendly and share a clear passion for the sport. They instructed us on all the basic knowledge we need to stay safe once we get in the water and showed the schedule that we would follow as the days go by, and as soon as that was out of the way they greeted us with a big tasty meal.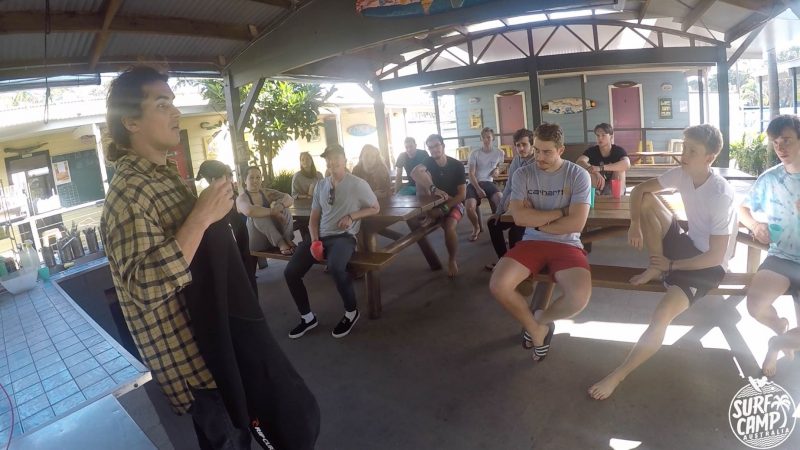 Then it was time for the "wettie". The sea is cold, but once you put the "wettie" on, it's as if you were swimming in an every-day pool. The first thing I noticed upon arriving at the beach was how big it was, you have all the space you could ever want to ride the waves. After getting our surfboards, the first session started, we were shown all we need to know about a surfboard, as well as how to stand up once you catch a wave, and once we were finished stretching and practicing in the sand for a little while, we were ready to ride our first wave.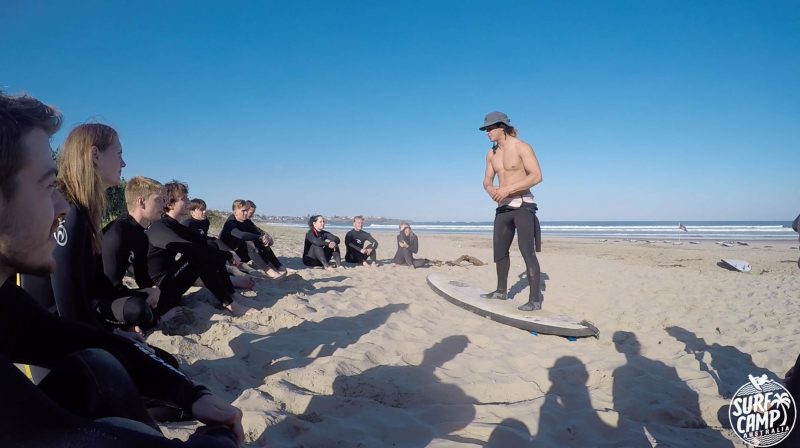 Getting a wave can be a little daunting at first, but once you get a feel for the strength of the waves and the balance you have to maintain, it becomes a piece of cake! Once you stand up on the surf board you get the incredible feeling of gliding along the water's surface, and getting wiped out is very fun as well. For me the hardest was paddling on top of the surfboard, you'd be surprised how easy it is to get tired when moving from the shore to the waves. After spending more than an hour of non-stop surfing everyone was completely worn down, and what better way is there to gain back energy than eating! We were met back from our surfing lessons with big burgers for dinner, I ate way too much and I was completely stuffed afterwards.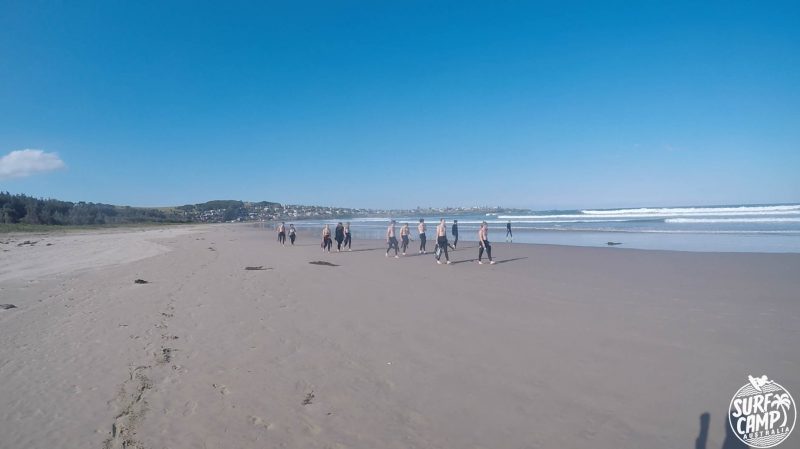 After finishing dinner it's was nighttime, so we all went to the pub nearby to have some drinks and after we were finished we went to the beach. The beach completely transforms at night, you can't see the waves yet you can hear them crashing, creating a very soothing environment, the black sky was lit up with stars and that day it was dark enough to be able to see the Milky Way, it was truly breathtaking.
The following days were very similar, in the mornings we had breakfast and put on our "wetties" straight away, it was at this moment when I learned that putting on a wet suit when its wet is very hard (and cold too).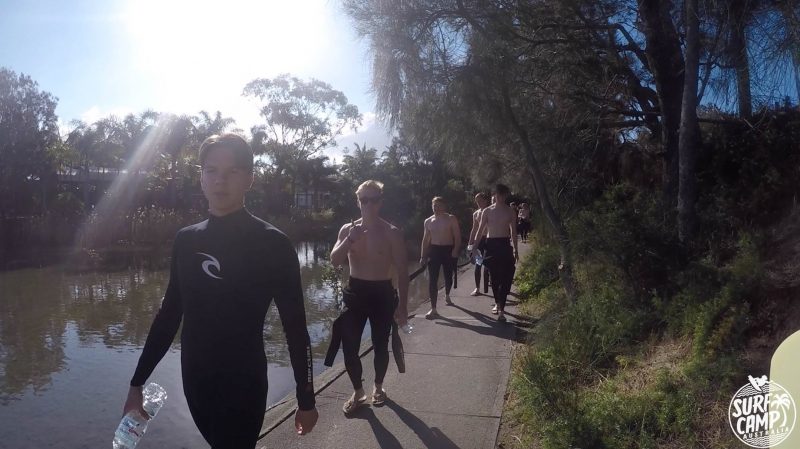 Following the second session, we learned how to measure wave, wind, and tide as well as how to catch a green, for those that don't know, a green wave is when you surf a wave while its forming, and until that day we only had been practicing in white waves, which are the waves that are already broken. As soon as I got in the water and tried to catch a green, and once I did, I instantly noticed that it was much easier for me, guess that practice really paid off!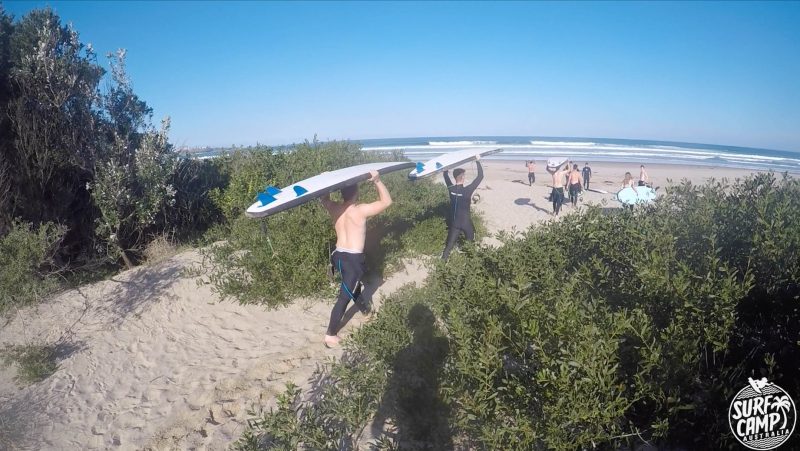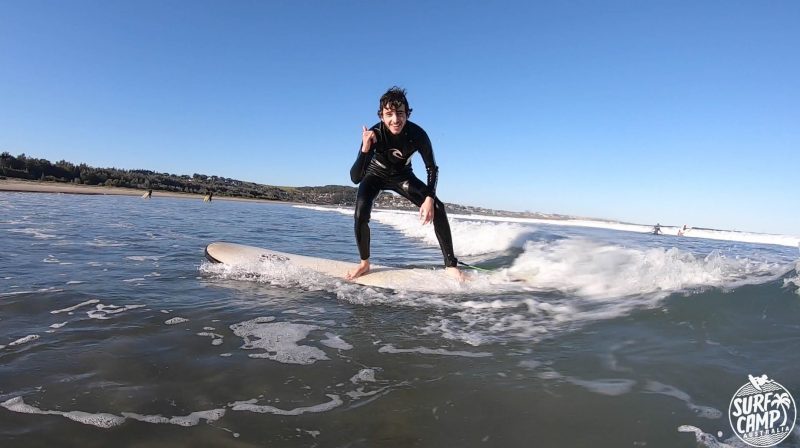 The last day I only had 1 session of the usual 2, this time we learnt how to properly paddle in order to get behind the waves and how to break waves while on the board (which was very useful), I think it was at this time were I could really see how much progress I made, I could now stand up, steer, and even ride green waves.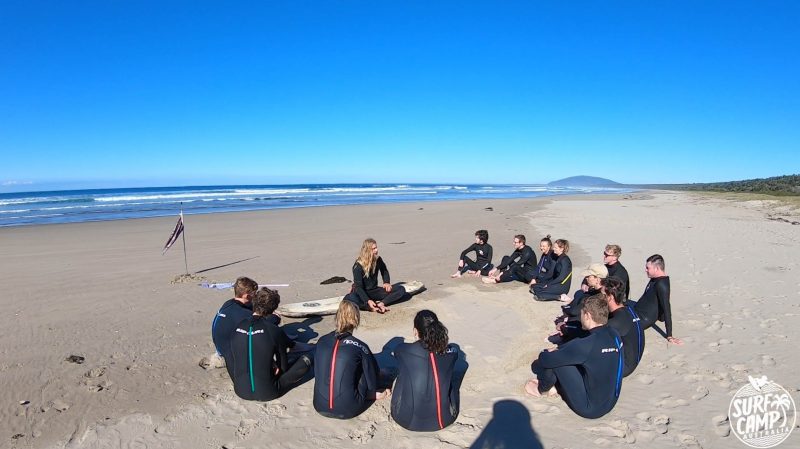 Once we were finished it was time to say goodbye, I packed up my stuff, said farewell to all the new friends and staff that I met while on the trip, and went back home, at first, I was really sad to leave behind Surf Camp and all the amazing experiences that it gave me, but, I know that next time I go surfing I have the best possible foundations to keep growing my surfing skills and keep experiencing the amazing lifestyle that comes with it. Before coming to Surf Camp o would've never imagined to be able to surf like I do today, and to looking to learn how to surf or expand on already existing skills, I can't recommend Surf Camp enough.