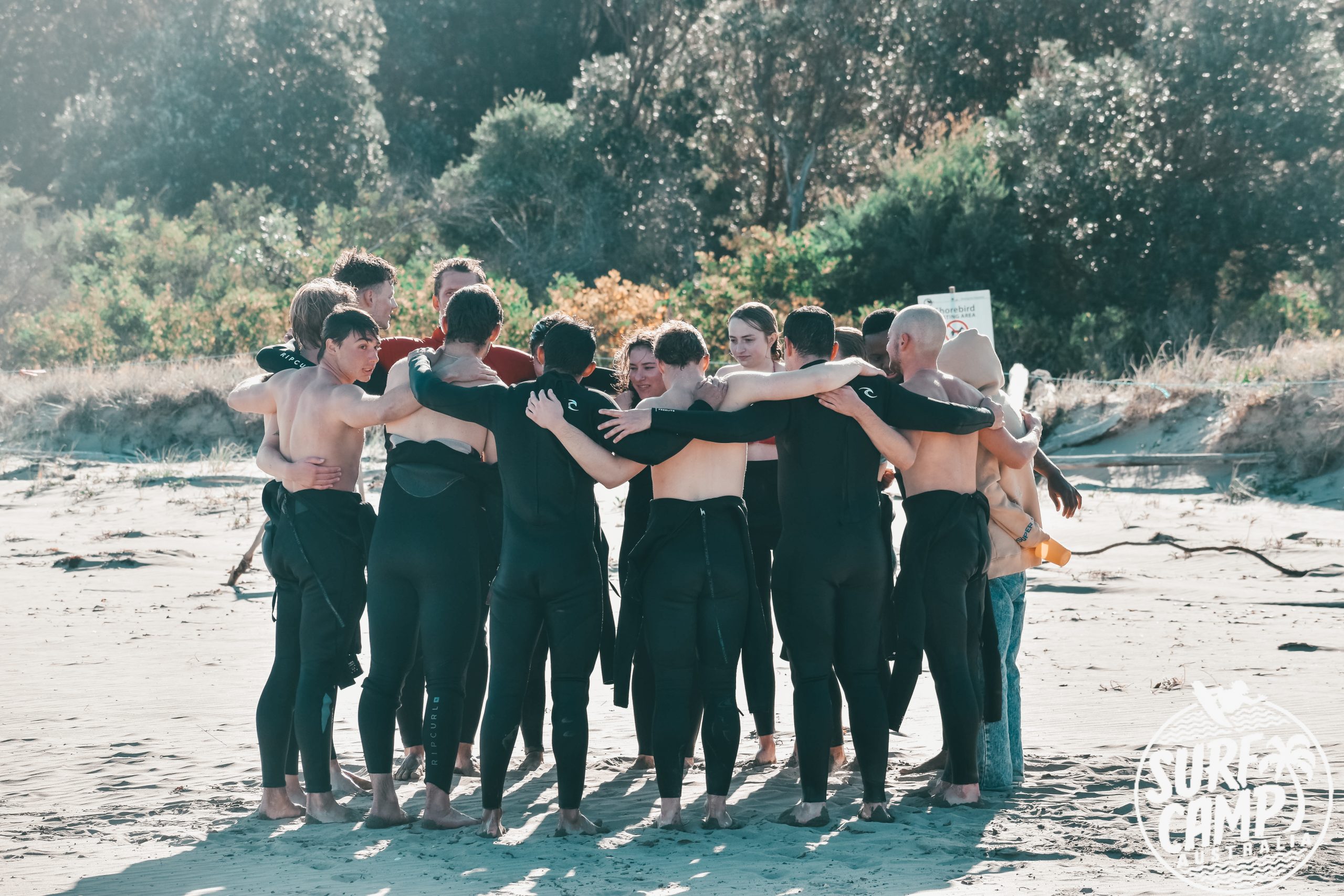 19 Sep

My Experience at Surf Camp Australia – Ryan Sibanda
My Experience at Surf Camp Australia
It is fair to say that surfing is very popular in Australia. I had the experience of a lifetime at Surf Camp on the weekend of 7-10 September 2023. I went to Surf Camp feeling nervous about trying something out of my comfort zone, which was one of the best experiences I have ever had. From meeting strangers who became family to the amazing staff members who go above and beyond to entertain everyone.
After a 2-hour bus drive, we arrived at 8:30 pm and we were warmly welcomed by Instructors Zac and Margo who were always there to entertain everyone. I was then introduced to the lovely staff of surf camp who were always very friendly and fun to be around. After that, I had to group up with people so that teams were split into two groups to allow people more space for surfing. Went to sleep early as I was assigned to group 1 meaning we started surfing early on Saturday after brekkie. Saturday morning we wake and finish having our brekkie. We now have to get into our wetsuits and walk to the 7-mile beach to prepare to begin our surf lessons. We got assigned to surf instructors for our groups and we first met a team of Instructors Jake and Amy.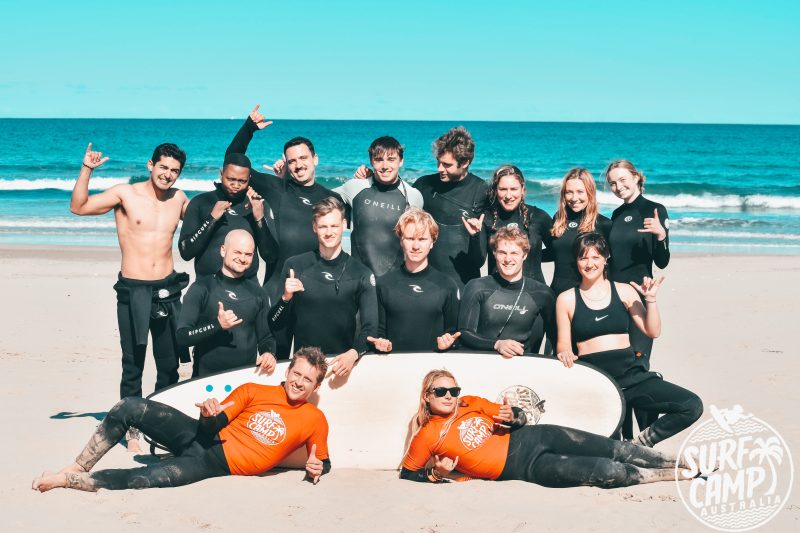 In the first lesson we had we went over basic safety rules to follow while surfing, and how to stand on the surfboard. Lastly, we went into a stretching session before hitting the waves!!! Managed to stand up on the board a couple of times which was one of my greatest achievements. After the surfing lesson, we went back to the cabins to chill for a bit before having lunch which was burgers—played a bit of football with the boys before getting back into the swimsuits to hit our last round of waves for the day. Had our second Surf lesson where we learnt about techniques to use to change the direction of the surfboard but they also tested us on what we had learned previously. Hit the waves for another 2-hour session before heading back to the camp for the delicious dinner of flavourful Penne pasta. After dinner, we watched a slide show of all our pictures that were taken while we were surfing to see what we looked like. We finished the slide show we went to finish off the night at the pub which was a tiring walk up the road but it was worth it for the good night and good music we had at the pub. Around 11:00 pm we decided to go to the beach to have a look at the beautiful stars in the sky before calling it a night and heading back to the cabins.
It's Sunday morning and this time we get to start our lesson a little later since we woke up early on the previous day. I start the day with Brekkie with my fellow surfers and once we are done with Brekkie we jump into our Wetsuits to hit our last round of Waves. The weather was much better on Sunday as it was very sunny with light winds which meant surfing was going to be a blast!!!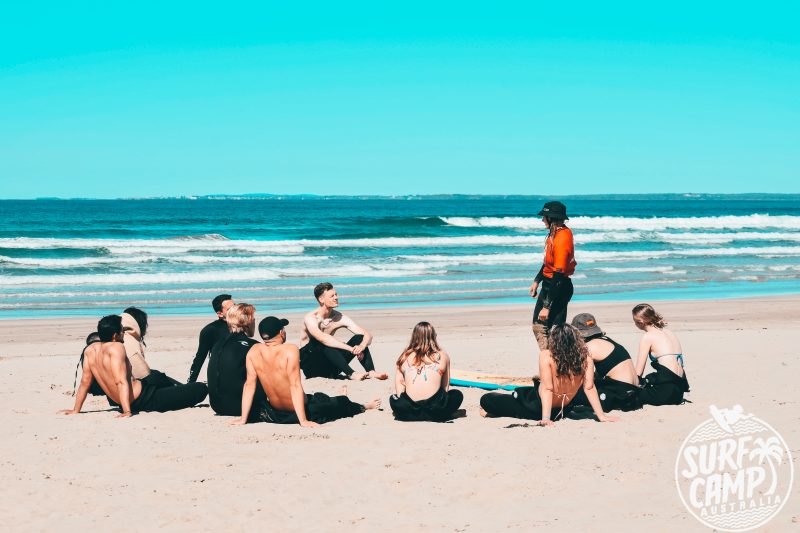 Waves were more intense and higher in volume which is the dream of any surfer. To round up the surf lesson we huddled with our instructors to go over everything we learned at Surf Camp and talked about our favourite highlights of the Camp. We finish up and head back to the camp for our final meal. We finish off the camp by having lunch and getting a bit of free time to bond with our fellow campers before heading on the bus back to Sydney. Now for the toughest part of saying goodbye to the Surf Camp staff members who became more of like family. Before we could leave, Zac and Margo gave everyone some vouchers to get discounts at Ripcurl stores and we all got our bags before heading to the bus. Everyone looked out the window as we drove away from the beautiful beach and talked about how we wished the camp could have lasted longer and indulged in enjoyable memories of the surf camp.