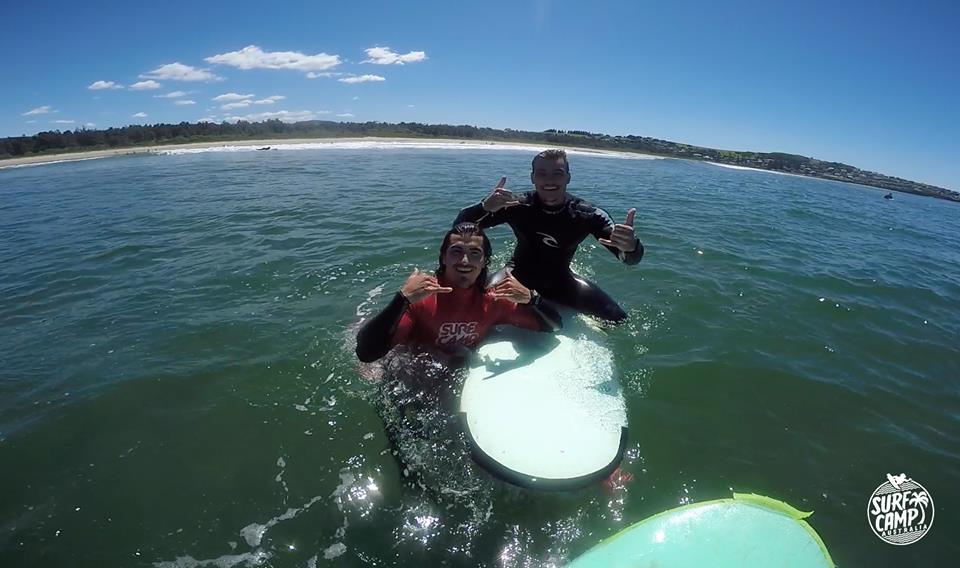 19 Oct

My Experience at Surf Camp – Giovanni Petri

I went to Surf Camp on Monday to start my Surfing adventure. We left Sydney early by bus with a lot of people from countries all over the world. After 2 hours in the bus we arrived at the beautiful Seven Mile Beach in Gerroa.  Jose the surf coach greeted us and showed for us the camp, the accommodation, introduced the surf coaches, the guys in the kitchen and explained everything we needed to know. As soon as we arrived we immediately felt the positive energy and vibes around the surf camp, for me this was the best thing.

After the short orientation it was time to get to the point, the main purpose of Surf Camp is of course to SURF! We quickly had a delicious lunch, then Jose divided us in 2 groups, handed out the wetsuits and walked us to the beach. Seven Mile was so beautiful and I found it to be an awesome place to learn how to surf, with perfect waves and nobody there, just you, your mates, the coaches and the waves!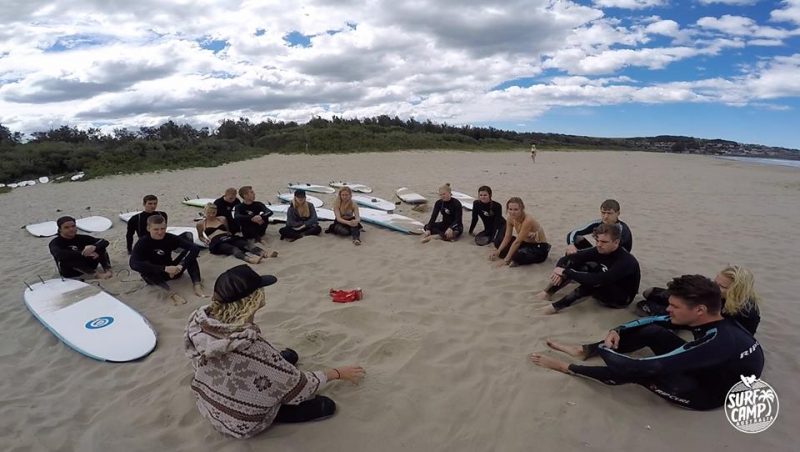 During the first lesson we learnt about the parts of the surfboard, beach safety, ´paddling and handling the surfboard and the first steps to master the ´pop-up´. This first lesson was very important for me, I used to surf in my country (Brazil), so I knew how to surf, but the coach showed a technique that no one ever told me before, so I could improve a lot and progress with my surfing ability.
After the lesson we went back to the camp to eat dinner and relax, I drank few beers with my new mates, listened to some music and soak up some of the good vibes!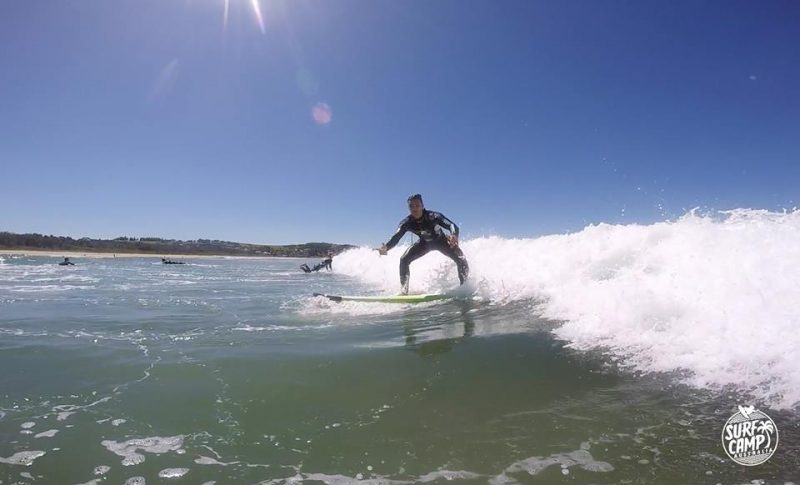 The next few days were amazing, every day wake up, have breakfast, then go to the beach, Surf, Eat lunch, chill, then back to the beach for another Surf!
Every evening we ate with the coaches and looked at the days photos so we could see ourselves what we were doing wrong and what we needed to improve on, and also have a few laughs at the wipeouts!
The Surf Camp for me was a unforgettable experience, I improved my surfing, learned about conditions and surf check (wind waves and tide). I saw my mates stand up for the first time, which was an amazing experience to share with them! More than that the environment in was my first glimpse of the dream life! Just surf, eat, chill, surf, eat, sleep…REPEAT!