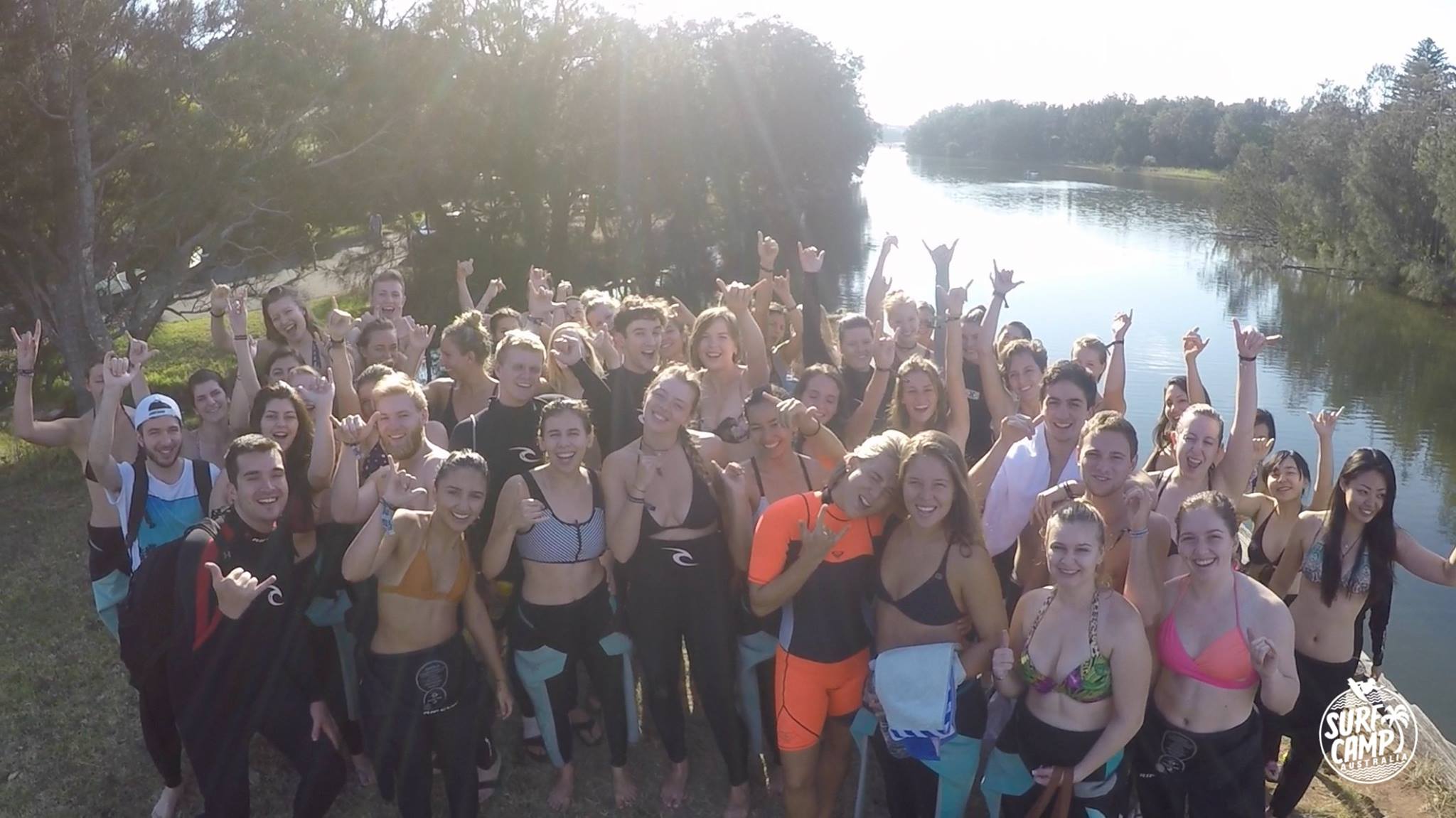 01 Mar

My Surf Camp Experience

I attended Surf Camp's weekend camp two weeks ago and had the time of my life! The weekend started off at Wake Up! Hostel, located right across the street from Central Station. I went with a group of my friends, but was very impressed to see the diversity of the 90 other campers I'd be spending my weekend with. There were people from all over, all stoked to have a great surf weekend. The bus ride from Sydney to surf camp took about two and a half hours. There were some great views of the ocean and forests that stretched for miles, so I didn't mind the ride at all. Once we got to camp, we went over ground rules and split up into cabins. We spent the night at the beach looking at incredible views of the stars, and I ended the night early because I knew I had a busy day of surfing ahead of me.

On Day 1 of Surf Camp we had two lessons, each lasting about 2 hours. The lessons were extremely helpful; we learned everything from standing up to surf checks. We started the lesson on the beach, learning something new each time. Then we headed into the water to put our newfound surf knowledge to the test. Surfing was much harder than I expected, but it was so fun regardless. I managed to get up a few times my first lesson and was taking waves in consistently by the second lesson. The instructors were also coming around during the lessons and offering campers one on one help, which was super helpful.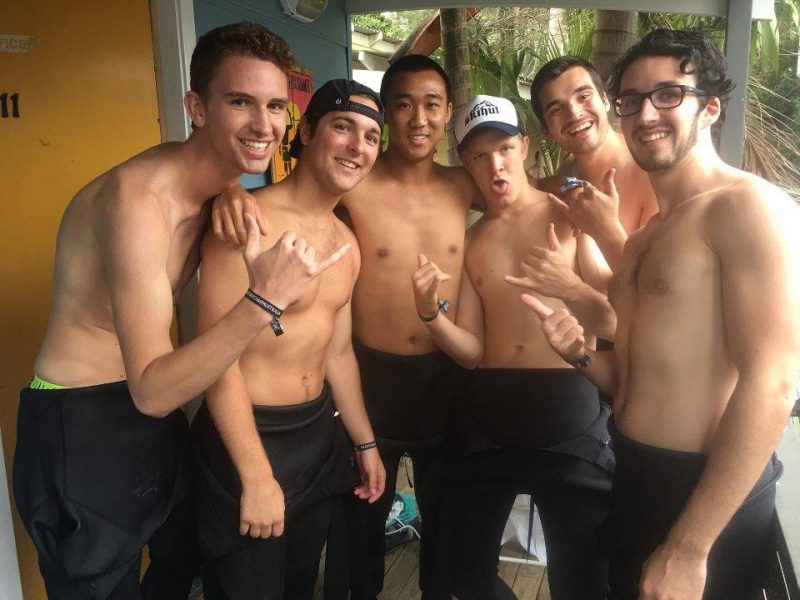 In between lessons, we had some down time where we were able to enjoy the pool and camp facilities. We also had some delicious meals- burgers for lunch and chicken, sausages and pasta for dinner! The food was very well prepared and I left each meal extremely satisfied. We ended off the night by heading to the local pub, where we met a few locals and danced all night.
We had an earlier start on Day 2, as our group had the first surf lesson of the morning. We had one lesson on our second day, where we learned about turning, speeding up, and slowing down on the board. Surf conditions were even better than the first day, with consistent waves that were perfect for learning. I was able to ride several waves in this time around, and even managed to get a few pictures from the instructors. I was shocked with how quickly I was able to learn to surf, all thanks to the amazing staff at Surf Camp! We finished the day off with ham sandwiches for lunch before heading to the bus for departure.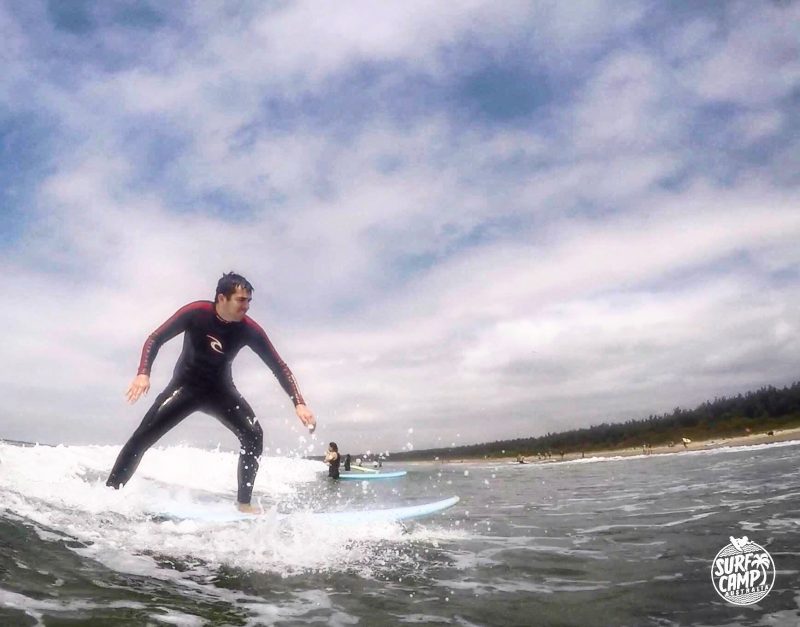 Overall, my surf camp adventure was such an outstanding experience. The staff were awesome and the camp itself was very well maintained. Not to mention, I've never seen a beach more beautiful than Seven Mile Beach! I already can't wait to return!