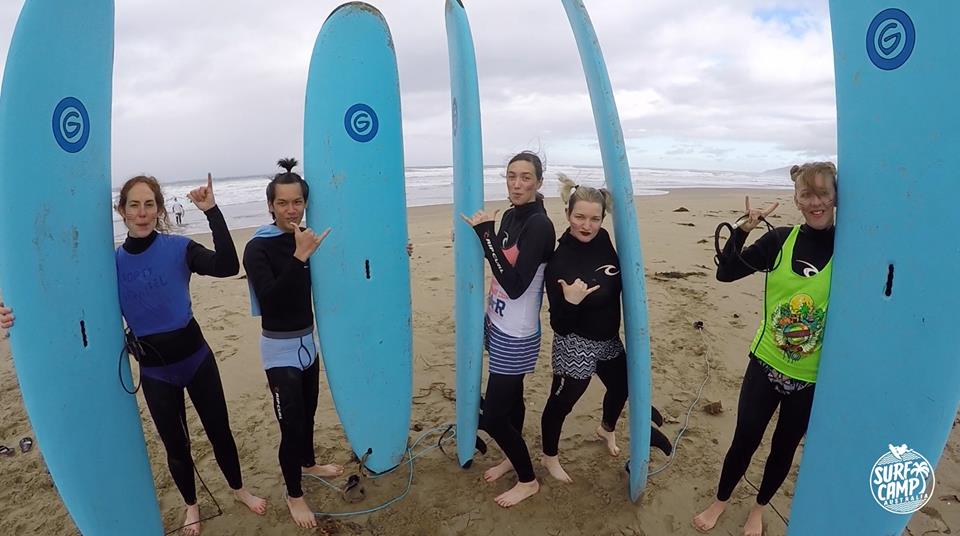 09 Aug

My Surf Camp Experience

For those like me who love surfing, chilling at the beach and making friends, Surf Camp is the right place. I had an amazing experience there! The adventure begins as soon as you get on the bus, you will meet people from all over the world who you get to know through the experience and who become friends for life!

The camp itself was at the beautiful Seven Mile Beach, 2 hours south of Sydney. I went on the 3 day trip and found that my confidence with surfing went from zero to hero.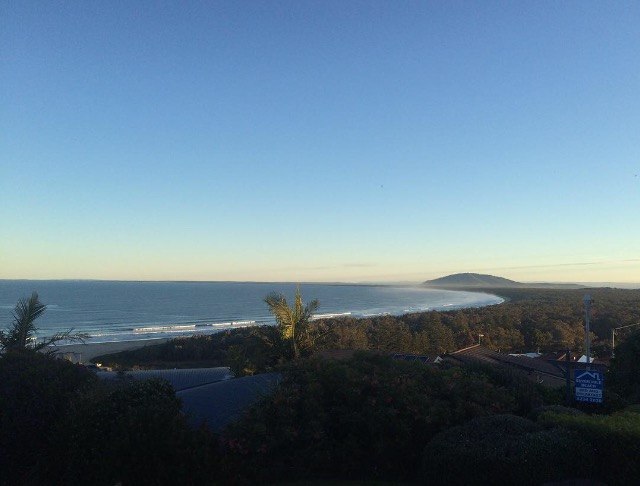 On the first day we were greeted by Luke (an absolute legend) who introduced us to the Camp with a short orientation, after which we had a delicious lunch, got into our wetsuits and headed to the beach for our first surf lesson!
If, like me you´ve never surfed before, don´t worry! The coaches stay in the water with you for the whole lesson to help you as much as possible! During my 3 days the weather wasn't as nice as I'd hoped, but that wasn't a problem! The time flies when you are in the water and after the awesome 2 hours surfing you head back to the camp to take a nice hot shower!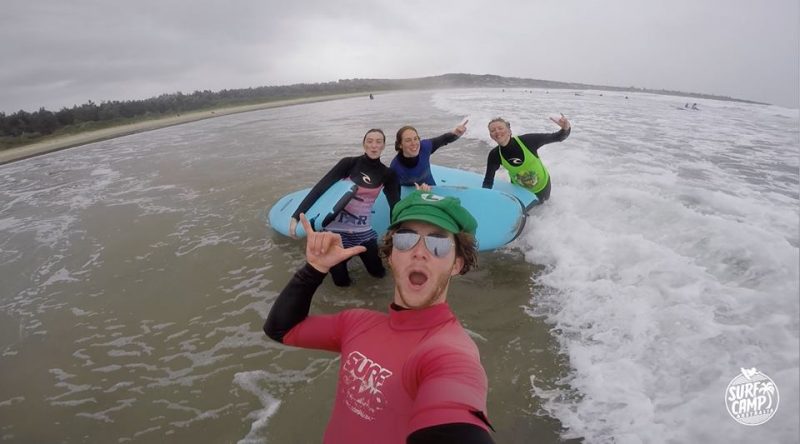 After warming up with the help of the delicious coffee and cookies, I had time to chill back at the camp with my new friends. Dinner was prepared in buffet style and it gave us a chance to socialise with all the friendly staff and coaches at the camp.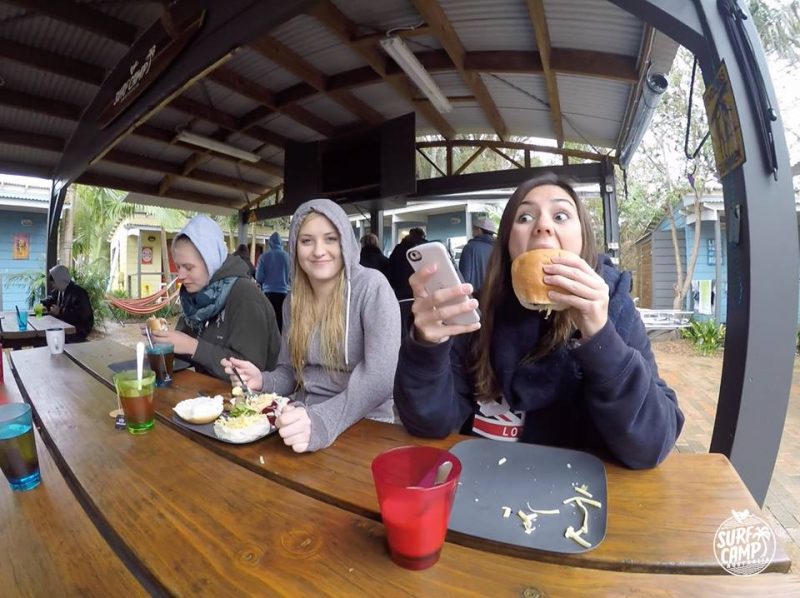 After dinner, we all got together and went to the pub at the top of the hill (5 min walk) to have some drinks, enjoy the view and maybe play some beerpong like I did! Which was Awesssssome! But don't drink too much, being hungover and surfing isn't the best combination!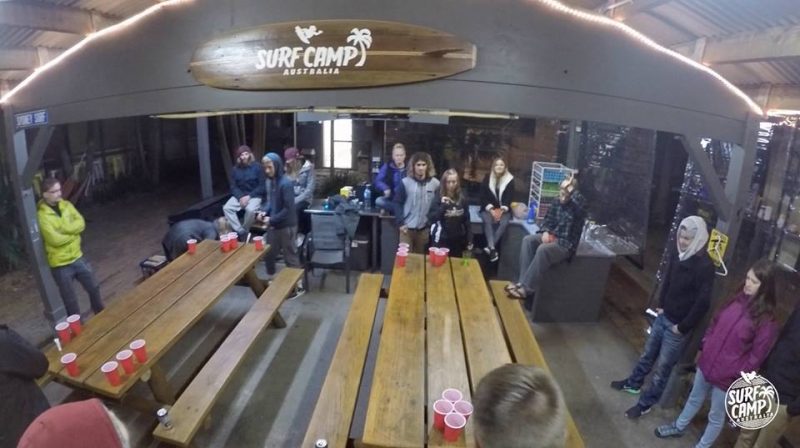 After the great night we woke up at 8am to have brekkie and got ready for the next lesson. On my 2nd day even though it was rainy we still had so much fun, our coaches gave us the lesson at the camp and then we just ran to the beach and got straight in the water!
On the 2nd day we had a much needed lunch break between the surf lessons (trust me, surfing tires you out!), and then you can get ready to surf again! That´s what Surf camp is all about, Surfing and having a good time!
I was so sad to leave on the last day, it was time to say goodbye to the amazing people I had met, the coaches who taught me and to the amazing staff!
Goodbye for now Surf Camp and thanks for the 'learn to surf' experience!
Amanda