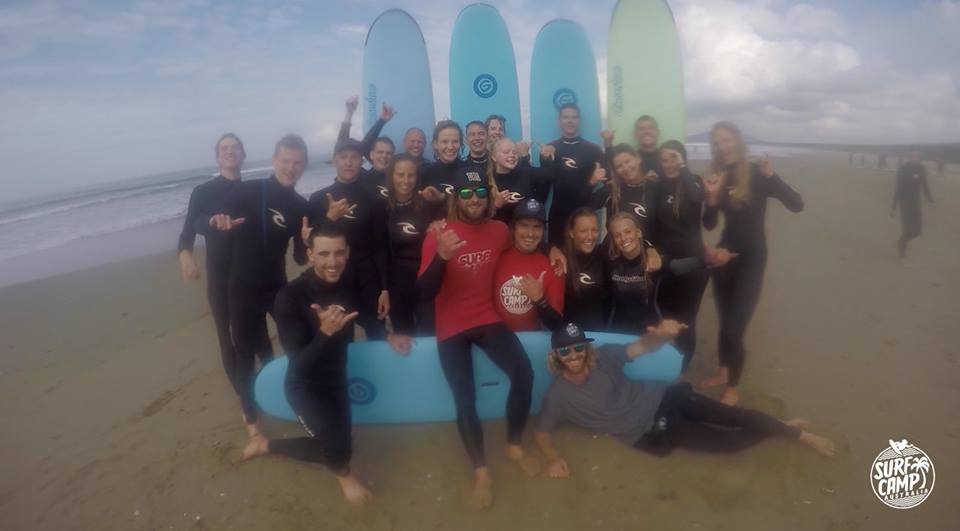 16 Sep

My SurfCamp experience

My awesome week at Surf Camp started early on Monday, a two hour drive to the beautiful 7 mile  beach. Down at Camp we were welcomed by Jose, who told us everything about the Camp and introduced us to the instructors and the staff. Shortly after that we had delicious lunch, perfect preparation for my first surf lesson, ever. Yes, I never stood on a surfboard before,  I was an absolute beginner…

We walked down to the beach and started off with a bit of theory. Tommy, our instructor started with how to get on your board. He explained us how to stand up in three simple steps and we practiced it on the beach. We had to draw our own surfboards on the sand and follow the steps. We already had fun on the beach, I was stoked to get in the water!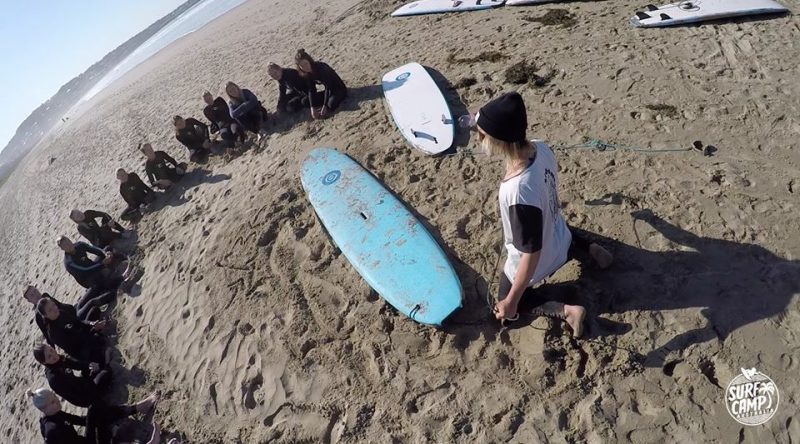 With high expectations I walked into the water, surfboard under my arm, ready to catch a wave. Well, of course that would have been too good to be true, cause if surfing was that easy everybody would surf, right? I practiced to stand up and felt off, that happened a couple times before I was able to stand. The feeling of catching your first wave is amazing! Gave me such an adrenaline rush, I loved it!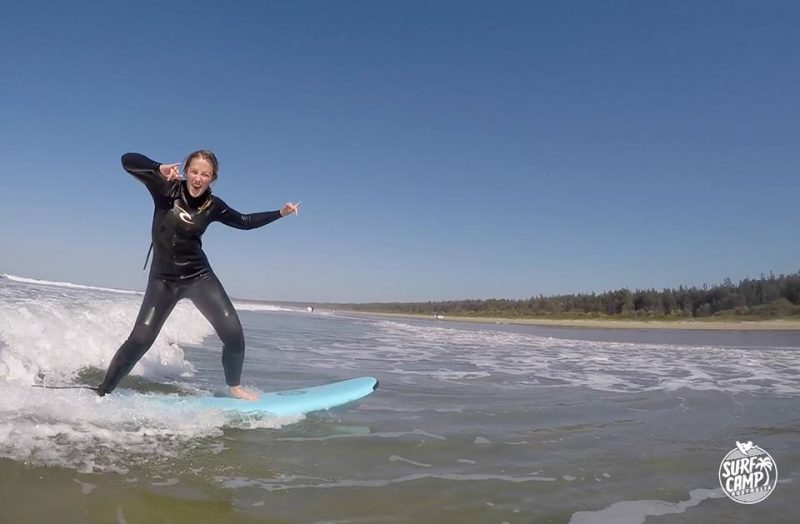 After our first surf lesson we could enjoy the nice hot showers at Camp and had some free time. The atmosphere at Camp is relaxed, it is super easy to meet new people from all over the world. The staff served us delicious dinner (believe me, we were hungry after that lesson!) and after that it was time for drinks and games!
The next day we had two surf lessons, during the first lesson we learned how to look at the waves, to see how the circumstances are for surfing. During my time at Surf Camp the weather and the waves were perfect for beginner surfer, lucky me!
Every lesson I learned something new and as a first time surfer I wanted to learn as much as possible during the time I was there.  In just two days I learned the basics of surfing, from how to get on your board, to paddling, to standing up and how to look at the waves. I did not want to leave, I wanted to learn and surf more!
I could really notice I progressed in just 2 days, I felt more and more confident on my board. I had an amazing time at Surf Camp, not only during surfing but also when we had free time. It was the whole experienced that made it awesome, the surfing, the people, the atmosphere at Camp, the evenings and I could go on and on.. But you'll have to experience that yourself!