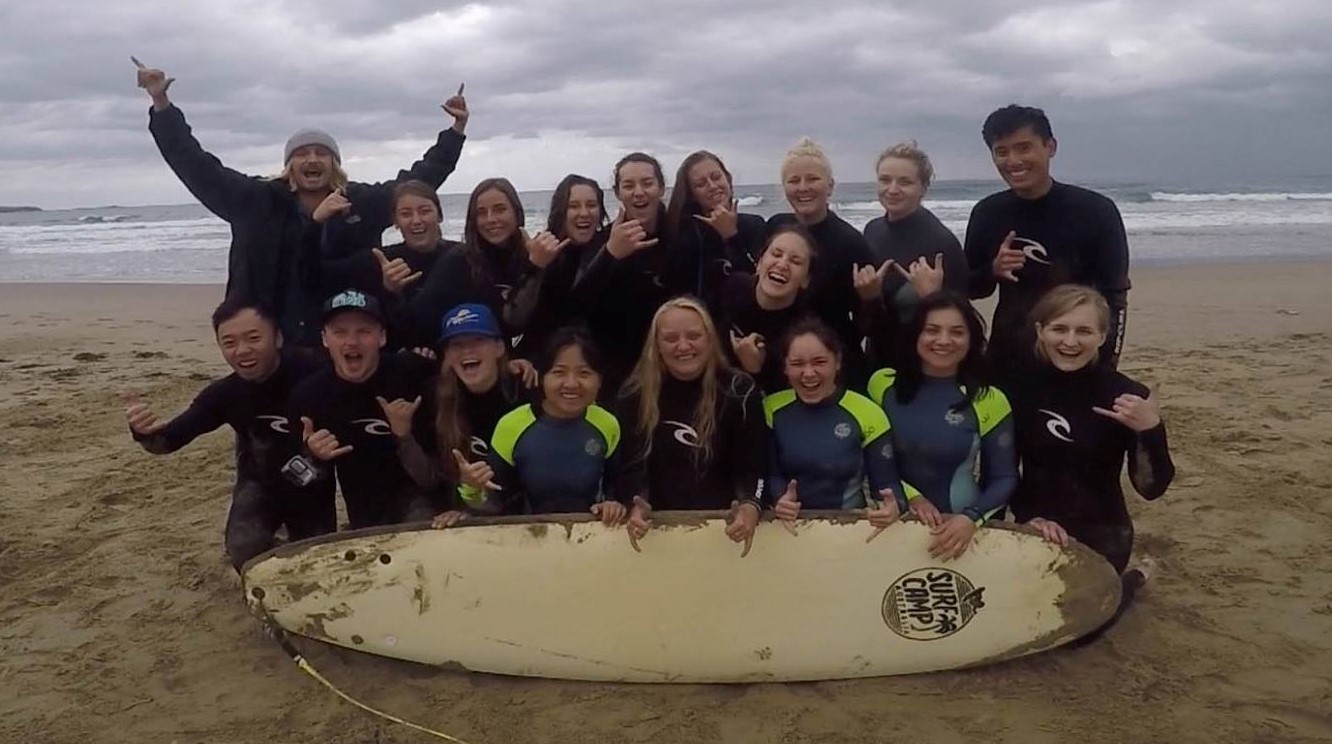 09 Nov

My Surf Camp Experience — Shai Nielson

My weekend at Surf Camp was like a cake filled with good times and great people, frosted with the beautiful whitewash waves of 7-Mile Beach, and topped with dozens of memories I'll never forget.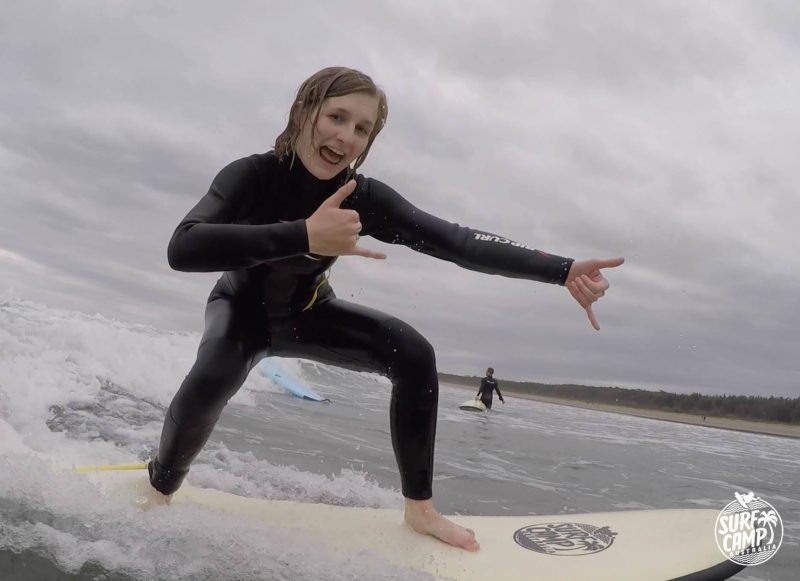 It started outside Wake Up! Hostel in Sydney where I made new friends before even getting on the coach and made even more as we rode down the coast to Surf Camp. Everyone was lively and energized the entire trip and the 2-and-a-half hours flew by as we all got stoked for the weekend to start.
Once we got to camp, we met the instructors and staff and, with a mix of seriousness and laughter, learned the rules and schedule for the weekend. Then we got to pick our cabin mates and drop our luggage before exploring the awesome camp area and checking out the short walk to the beach. Everything we needed from cabins to toilets to the beach were all so close together and we all became a big, supportive surfing family by the end of the weekend. You could walk up to an instructor or a fellow camper and immediately have a conversation about anything.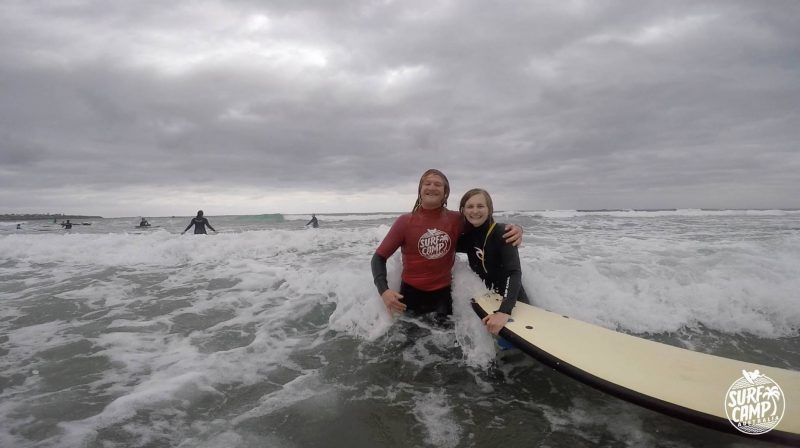 After a good night's rest, my cabin woke up early Saturday morning to eat breakfast before being a part of the first surf group for the day. We got our wetties and sunscreen and cruised down to the beach to learn about the softboards we would be using. Then we got our first on-beach lesson where we learned how to spot a good wave, get ourselves positioned on the board, paddle, and stand up. I managed to stand up within my first few waves and it's true what they say: only a surfer knows the feeling. A surfer also knows the feeling of hunger after a surfing session so we chowed down on a delicious lunch, chilled for a little bit, and then headed back out for more waves.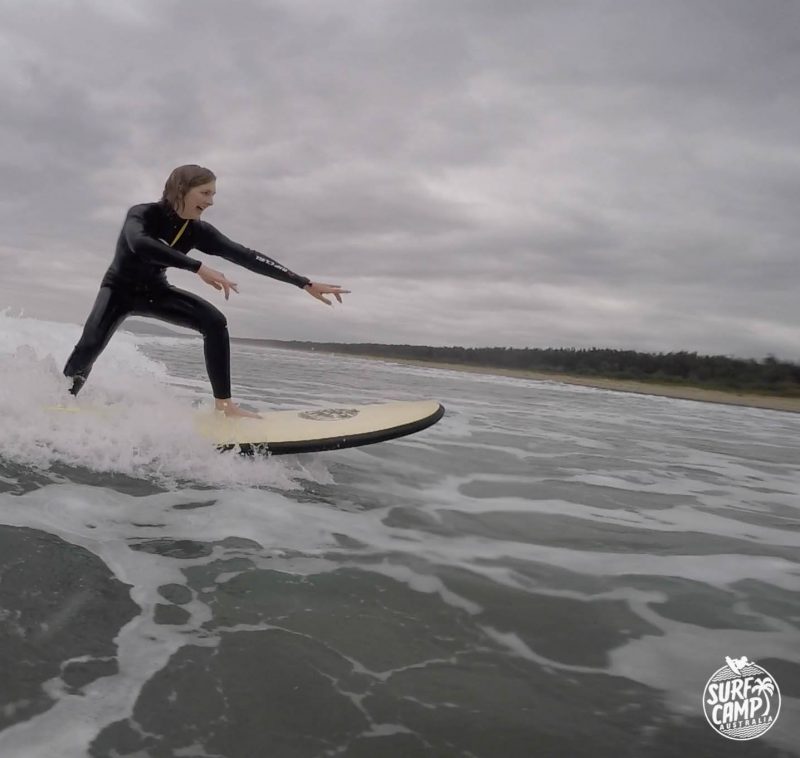 During the second lesson, we learned how to read the weather and ocean conditions so we would know which wind directions, tides, and wave heights were best for when we go surfing on our own after camp. We also got more one-on-one help from the instructors while they took videos and photos of us. By the end of that lesson, most of us had stood up on at least one wave and were starting to get the hang of it.
On Saturday night, we had time for dinner, showers, and even naps before heading out to the local pub for drinks and dancing. There was a live band and a huge dance floor for mingling with the locals and having fun with our new surf mates. Some instructors and staff even came and it was the best way to end a fantastic day of surfing.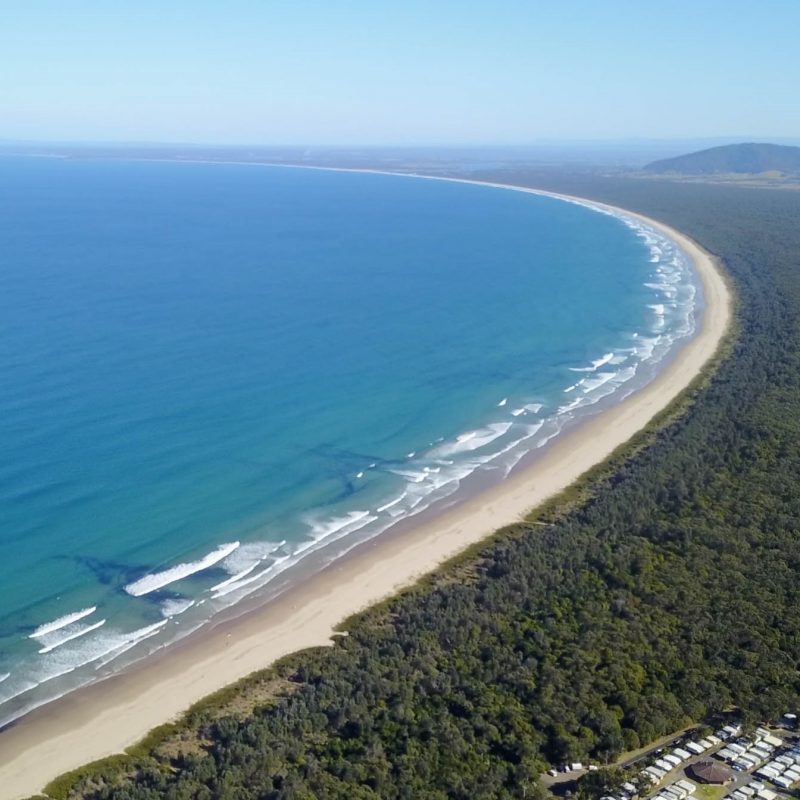 Sunday was even better than Saturday with perfect surfing conditions: no wind, high tide, and waist high waves. We learned the tricks of how to paddle through small waves to get out farther to the bigger green waves and how to stand up right when the wave is at the perfect angle. And, because no one else was at the beach besides us, we got lots of practice time so we could try out our new knowledge on the green waves and get even better at getting up on the white ones. Whether people were feeling confident or still a little unsure, the instructors were able to get everyone up on some waves with photo evidence and we all left the beach excited for the next time we could get a surfboard in our hands.
Sunday afternoon meant leaving behind Surf Camp, but it also meant that we had new friends to keep in touch with, new surfing skills to improve upon, and a weekend full of stories to share for the rest of our lives. Before coming to Australia, I couldn't wait to try surfing at least once. Now that I have, I couldn't imagine coming to Australia and not learning to surf at Surf Camp.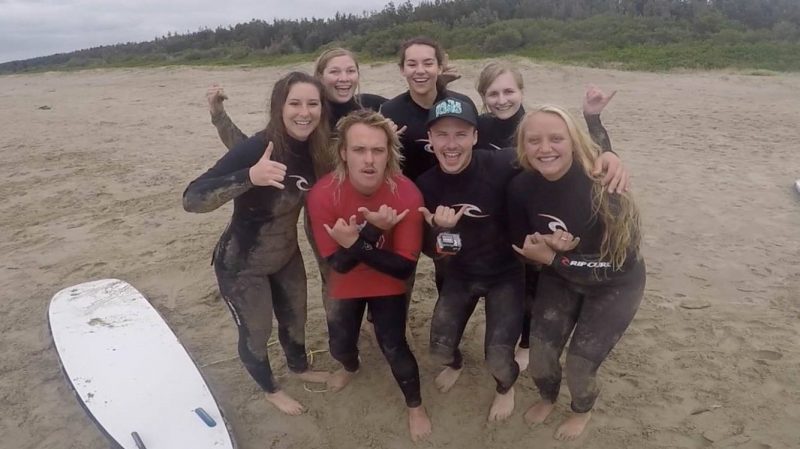 Written by Shai Nielson